Where did the Bible come from? How was it preserved for us through the centuries? This new presentation from Bible Picture Pathways and family, traces the history of the Word of God through the ages in a format that young and old alike can appreciate. It is divided into 5 Sections including "The Royal Line Begins",
"Die Bibel—The Royal Line",
"La Bible—The Royal Line",
"La Biblia—The Royal Line" and
"The Royal Line--Our Bible in English". Learn to appreciate the Word of God like never before.
Sermons
by Dallas Roberts
of the
"King of the North"
in Daniel 11:40-45.
Are your religious beliefs a Conviction or a Preference?
Do you know
what the difference is?
What does the court system
think of your religious beliefs?
Presentation examining some
of the comparisons between
A sermon contrasting
the Table of the Lord and
the Table of devils.
Disclaimer: I didn't buy them,
I embarrassed my family members by digging through trash cans in town, to obtain my props for the devil's table :)
An interesting parallel between the history of the past,
big issue that is dividing both
the church and the world today.
Exploring the definition of the Godhead - from the Bible and Spirit of Prophecy.
Letting the "Word of God"
show the real doctrine and explaining the confusion
behind the name "Trinity"
A recent sermon taking a different look at the message of "Righteousness by Faith",
the 3 angels messages, and
Examines some spiritual lessons that we can learn from the animals, and how it connects to the glory of the 4th Angel of Revelation 18 and the Latter Rain.
This presentation carefully investigates how the human mind works, the origin of Hypnotism and mind-control, and exposes some of the subtle methods that are used, both in society and in the church, to gain control of human minds today.
This sermon is a very condensed presentation. It addresses some of the aspects of some big words that are being thrown around in Christian churches today. Words such as "Hermeneutics" and "Exegesis". It also discusses the 3 major Bible study methods and some of the history behind them. It reveals which ones are Satan's counterfeits and which one has the endorsement of the Bible & Inspiration!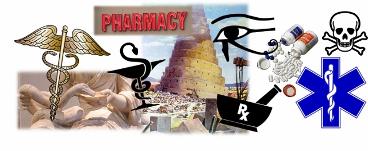 What is the only hope for transformation of character?
This presentation from a
camp-meeting investigates an important often under-estimated aspect of character development.
Using object lessons, stories, statistics and sound Biblical truth our youthful presenter hopes to inspire you to service by giving a challenge to follow one of the last commands of Jesus. We hope you'll accept the challenge.