Here are some books that our ministry has written or compiled. They are in PDF form to enable you to print them off or read and study with on your computer.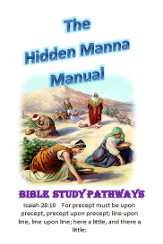 Holy Scriptures were designed by God not only to stretch the scholar's mind to its limits, but to appeal to the common man and intrigue the child. God concealed many of His wonderful truths in symbols, figures, typology, and "acted parables."
This booklet is an excellent aid for any Bible student, and will begin to open up the Bible to the reader's understanding. It contains a list of figures used in the Bible along with their "spiritual" interpretations, rules for Biblical interpretation, charts, a list of Bible names with their meaning and more.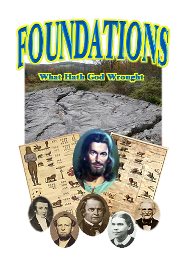 Explore into the foundations of Adventism and how God has led His people in the past. This booklet contains a collection of historical documentation focusing specifically on the life and times surrounding the 1843 and 1850 prophetic charts.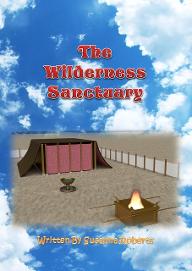 Introduce children to each of the features of the sanctuary in the wilderness.
This illustrated book will help children discover the wonderful details of the sanctuary while learning more about its Designer.
Here are some other books that we enjoy. They are in PDF form to enable you to read and study with on your computer.
Single page list of key Bible doctrines and their respective texts. Designed to be printed (two per page) on a single page of self-adhesive "label" paper. Sticker can then be attached to the inside of Bible cover to be used as a "quick reference guide".
Old Bibles
These PDF files are scans of old Bibles that we have found while surfing the internet and we include them here collected into one place for our readers convenience. Many Thanks to those who first scanned and posted them online for the public's access.
Hmmm, OK, so the files are too big (too many megabites) - my sitebuilder won't let me put them on here. To get around this, I'll just list them below. If you are interested in any of them, just e-mail me at biblepathways@hotmail.com and I'll send the files you request directly to you using WeTransfer or something.
Put "Bible PDF" in the subject line and make sure to clearly state which Bible files you are requesting in the e-mail.
1526 Tyndale New Testament
1530 Tyndale Pentateuch
1531 Tyndale book of Jonah
1534 Tyndale New Testament
1535 Coverdale Bible
1537 Matthew's Bible
1539 Taverner Bible
1540 Great Bible
1560 Geneva Bible
1568 Bishop's Bible
1611 King James Bible
1782 Robert Aitken KJV Bible
1522 Luther New Testament (German)
1525 Second Great Rabbinic Bible (Hebrew)
1535 Olivetan Bible (Old French)
1539 Erasmus New Testament (Greek/Latin)
1540 Sword Bible (French)
1550 King Christian III Bible (Danish)
1550 Stephanus Textus Receptus (Greek)
1565 Beza New Testament (Greek/Latin)
1569 Bear Bible (Spanish)
1598 Beza New Testament (Greek/Latin)
1607 Diodati Bible (Italian)
1848 Gospel of John (Romaunt/Waldensian)
Polyglot or Multiple version Bibles
1599 Nuremburg (Hutter) Polyglot (12 languages) [New Testament]
1841 English Hexapla
1865 Gothic/Anglo-Saxon/Wycliffe & Tyndale Gospels in parallel columns
I am also looking for a scan of the Waldensian Bibles known in history as
The Tepl Bible (Old German) - used by Luther to translate with
The Itala (Old Latin) - predates Jerome's corrupt Latin Vulgate
The rest of the Romaunt Version that goes with the Gospel of John that I have.
If any of you know where I can find these, I would greatly appreciate the info. I've been searching for them for several years now - found lots of historical references to them, but can't seem to find them.
Books by Bill Barrett
Bill was the first one to teach us how to find the "Hidden Manna" in the Word of God, by using the Bible to interpret itself!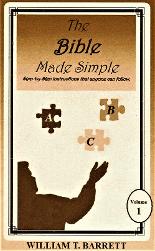 History of the Church in the Wilderness - the true Christian Church through the period of the Dark Ages - B.G.Wilkinson Ph.D.
A very strong argument in favor of the Received Text of the King James Version of the Holy Scriptures - B.G.Wilkinson Ph.D.