Here are some books that our ministry has written or compiled. They are in PDF form to enable you to print them off or read and study with on your computer.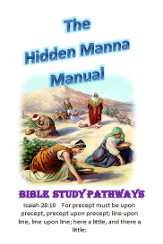 Holy Scriptures were designed by God not only to stretch the scholar's mind to its limits, but to appeal to the common man and intrigue the child. God concealed many of His wonderful truths in symbols, figures, typology, and "acted parables."
This booklet is an excellent aid for any Bible student, and will begin to open up the Bible to the reader's understanding. It contains a list of figures used in the Bible along with their "spiritual" interpretations, rules for Biblical interpretation, charts, a list of Bible names with their meaning and more.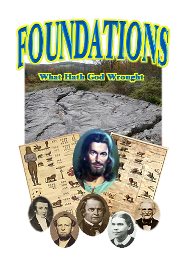 Explore into the foundations of Adventism and how God has led His people in the past. This booklet contains a collection of historical documentation focusing specifically on the life and times surrounding the 1843 and 1850 prophetic charts.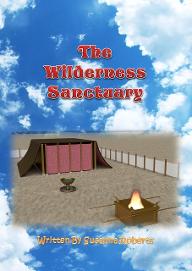 Introduce children to each of the features of the sanctuary in the wilderness.
This illustrated book will help children discover the wonderful details of the sanctuary while learning more about its Designer.
Here are some other books that we enjoy. They are in PDF form to enable you to read and study with on your computer.
Old Bibles
These PDF files are of old Bibles that we have found while surfing the internet and we include them here collected into one place for our readers convenience. Many Thanks to those who first scanned and posted them online for the public's access.
Files coming soon - as soon as I can figure out how to get these large files on here!
History of the Church in the Wilderness - the true Christian Church through the period of the Dark Ages - B.G.Wilkinson Ph.D.
A very strong argument in favor of the Received Text of the King James Version of the Holy Scriptures - B.G.Wilkinson Ph.D.