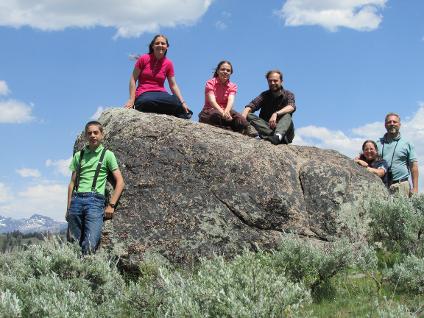 Hi there! Just to introduce ourselves, we are a family of six (only 4 currently left at home), composed of real people. Our days include laughter, tears, skinned knees, and happiness in the Lord. We moved in 2006 from living "next door" to the fastest growing homosexual population in the United States to a remote country home. It was one of the best decisions that we ever made in regards to our walk with the Lord. In the country, although we are always busy, it gives us time to reflect on God's creation, a real blessing in a fast-paced world. We are told
" in the city, where every phase of temptation is waiting to attract and demoralize them, and the work of character building is tenfold harder for both parents and children".--Fundamentals of Christian Education, p. 326. (1894)
We also get to enjoy working together gathering firewood for our wood cookstove, gardening, canning and harvesting, and mud bogging up our sometimes very muddy road. We have learned so many spiritual lessons from each of theses activities, especially gardening.
From our wood stove we have learned, Where no wood is, there the fire goeth out: ... Prov 26:20
We have found this also to be true in the spiritual world. Every day we must be studying the word of God, and it doesn't matter how important other things in your life seem to be, if you don't feed the flame your desire for truth will soon be cold.
Our interest in studying the Word of God has grown into a desire to share the precious truths with you. Each person is of upmost importance to God. The Lord is not slack concerning his promise, as some men count slackness; but is longsuffering to us-ward, not willing that any should perish, but that all should come to repentance. 2 Peter 3:9
We hope to inspire you to study, learn and put into practice Biblical principles that will revitalize your spiritual walk with God and strengthen your family. As you grow in Christ we will endeavor to help by sharing Christian alternatives so that you can not only "cease to do evil; but learn to do well." Isaiah 1:16b,17a