An Object Lesson from Baklava
(You will find the recipe at the bottom of the page)
Jeremiah 15:16 Thy words were found, and I did eat them; and thy word was unto me the joy and rejoicing of mine heart: for I am called by thy name, O LORD God of hosts.
My Grandfather was a Greek from the Island of Cyprus. Thus baklava, a Greek pastry made from finely rolled layers of dough, sprinkles of nuts, and a special honey syrup, has always been a special treat in our household. At Thanksgiving time, I got the idea to make baklava for the hospital staff, who despite our differences of opinion on drugs, have been very kind to my son and made his stay a little easier. Their response was phenomenal. But during this process I recognized an object lesson from baklava.
Baklava is a lot like the Bible or the Word of God. Because of its layered structure it is line upon line, the nuts are sprinkled here a little and there a little. And it is most definitely sweeter than honey in the honey comb.
Isaiah 28:13 But the word of the LORD was unto them precept upon precept, precept upon precept; line upon line, line upon line; here a little, and there a little;....
Psalm 19:7-10 The law of the LORD is perfect, converting the soul: the testimony of the LORD is sure, making wise the simple. The statutes of the LORD are right, rejoicing the heart: the commandment of the LORD is pure, enlightening the eyes. The fear of the LORD is clean, enduring for ever: the judgments of the LORD are true and righteous altogether. More to be desired are they than gold, yea, than much fine gold: sweeter also than honey and the honeycomb.
Psalm 119:103 How sweet are thy words unto my taste! yea, sweeter than honey to my mouth!
It's taste is actually a lot like the way the Bible describes Manna that was fed to the children of Israel in the wilderness.
Exodus 16:31 And the house of Israel called the name thereof Manna: and it was like coriander seed, white; and the taste of it was like wafers made with honey.
Ezekiel 16:19 My meat also which I gave thee, fine flour, and oil, and honey, wherewith I fed thee,... saith the Lord GOD.
This Manna was a representation of Jesus who is the bread of life and also the Word. (John 1:1,2, 14)
John 6:48-50 I am that bread of life. Your fathers did eat manna in the wilderness, and are dead. This is the bread which cometh down from heaven, that a man may eat thereof, and not die.
Just as baklava is special because of the work that has to go into it (and there are not really any short cuts.) God sent his Word to us in the most special way. It was a sacrifice to make life sweet for others. Are we as thankful for the Bible and Jesus, the Word that dwelt among us, as the nurses and hospital staff are for a little piece of Baklava?
By the way, much of the Bible was originally Greek too! Just something to think about next time you eat a piece of baklava.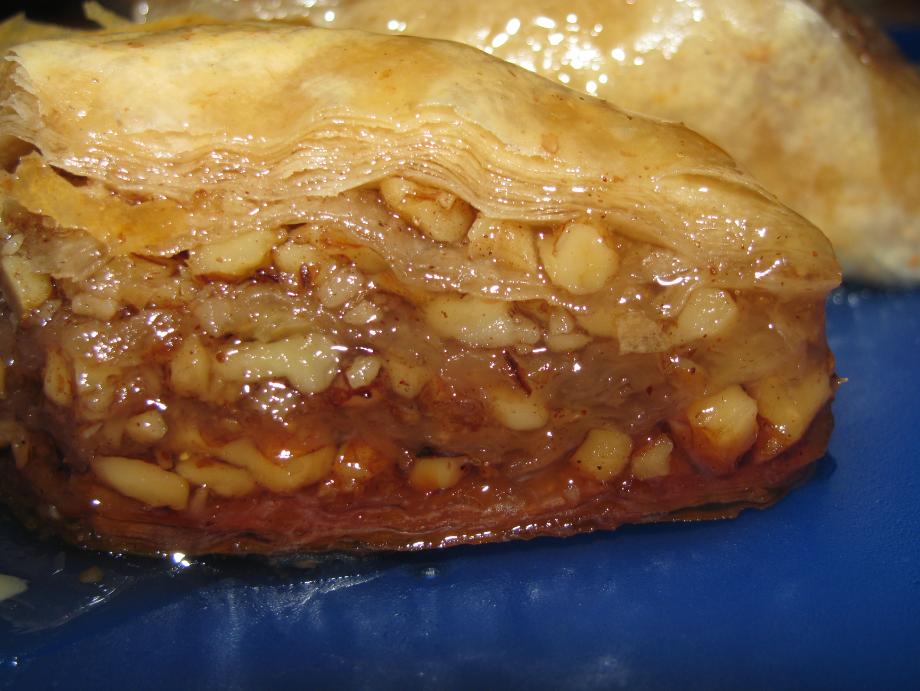 Vegan Baklava (also Non-GMO and Whole Wheat)
1 lb. walnuts, coarsely ground (about 4 cups)
½ cup organic sugar
2 tsp. cinnamon
1 lb. organic whole wheat fillo dough (bought at Huckleberries, the local health food store)
1 cup light olive oil and 1 cup coconut oil melted together with a pinch of sea salt
Syrup-see below
Combine coarsely ground walnuts with sugar and cinnamon. Set aside. Line bottom of oiled pan, 9"x12", with 10 -12 fila, brushing each with oil mixture. Sprinkle with thin layer of nut mixture. Repeat process, until all nut mixture is used, usually in 4 layers. Cover with remaining fila sheets, brushing each with oil mixture. Chill 25 minutes. Cut pastry into small diamond shapes. Brush again with melted oil. Bake in slow oven 325°F for 1-1 ½ hours. When slightly browned, remove from oven; slowly pour enough cooled syrup over hot baklava until completely absorbed.
Baklava Cutting Diagram: Cut into lengthwise strips and then cut diagonally to make diamond shapes.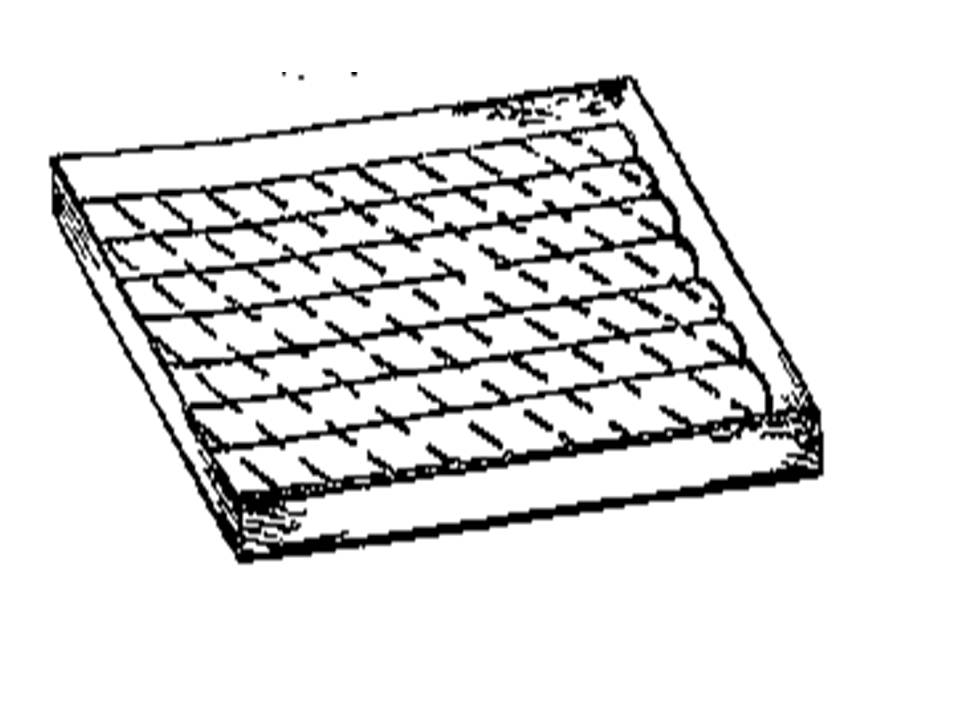 Syrup:
3 cups organic sugar
1 ½ cups water
Juice of ½ lemon
1 cup clover honey
Combine sugar, water, and lemon juice. Boil 10 minutes. Slowly add honey and simmer 5 minutes.
Caution: This recipe is not sugar free, and must be eaten in small amounts. It will not help your ANC to go up!