In honor of God's holy Sabbath (Ex. 20:8-11),
our store is closed from 3:00 PM Friday to 9:00 PM Saturday.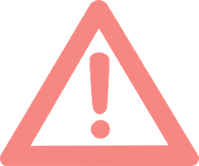 Do to current conditions with Covid-19 and unreasonably high shipping fees we cannot guarantee shipping outside of the USA.
If you are outside the USA feel free to contact us, via our contact page, for individual requests.
Pharmakeia The Sorcerer's Wand (Running Time: 90 minutes)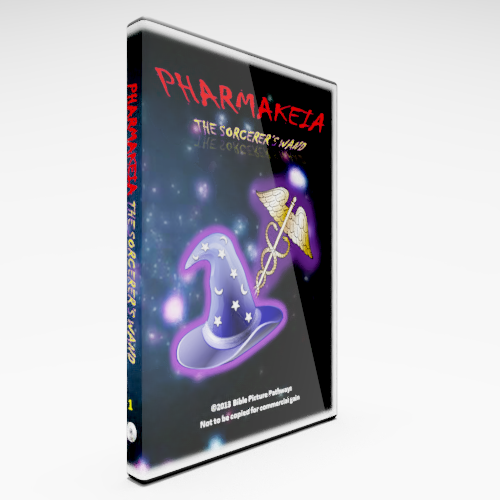 $ 9.99 USD
Volume 1 of the "Invading the Castle of the Dragon" series explores some of the subtle and dangerous connections between the modern 'system of the Caduceus' and the history and origin of ancient sorcery. This documentary will challenge your comfort zone and open your understanding to the dangers lurking within your hospital and medicine cabinet! (Running Time: 90 minutes)
Sanctuary Pathways (Running time: 107 minutes)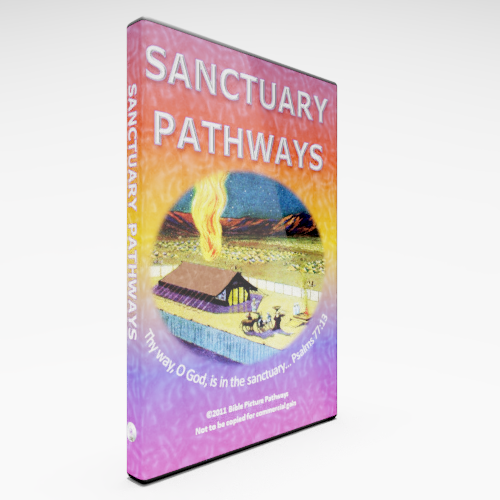 $ 9.99 USD
A presentation exploring some of the many object lessons revealed in the layout of the Exodus sanctuary. Follow the path of God from heaven to earth, and the path of God's people back to the throne of God. See the structure of Eden, the design of mankind, and the deceptions of spiritualism all revealed in the sanctuary of God. You will never look at the sanctuary in the same light again! (Running time: 107 minutes)
Holidays Exposed-Twin DVD Set (Running Time: 187 minutes)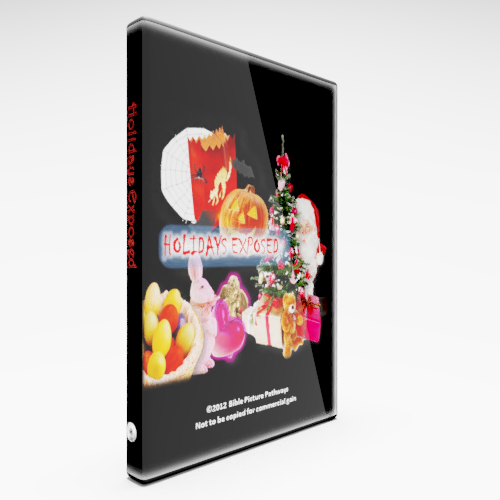 $ 11.99 USD
A twin DVD set exposing the origins of many of the holidays we celebrate each year. This documentary will give you more than enough insight into the reasons why God said in Jeremiah 10:2,3 'Thus saith the LORD, Learn not the way of the heathen...for the customs of the people are vain." It also gives some insightful ideas for replacement 'holidays unto the Lord" especially geared toward children. Everything in this film may not be suitable for small children. Parental discretion is advised. (Running Time: Disc 1: 106 minutes. Disk 2: 81 minutes)